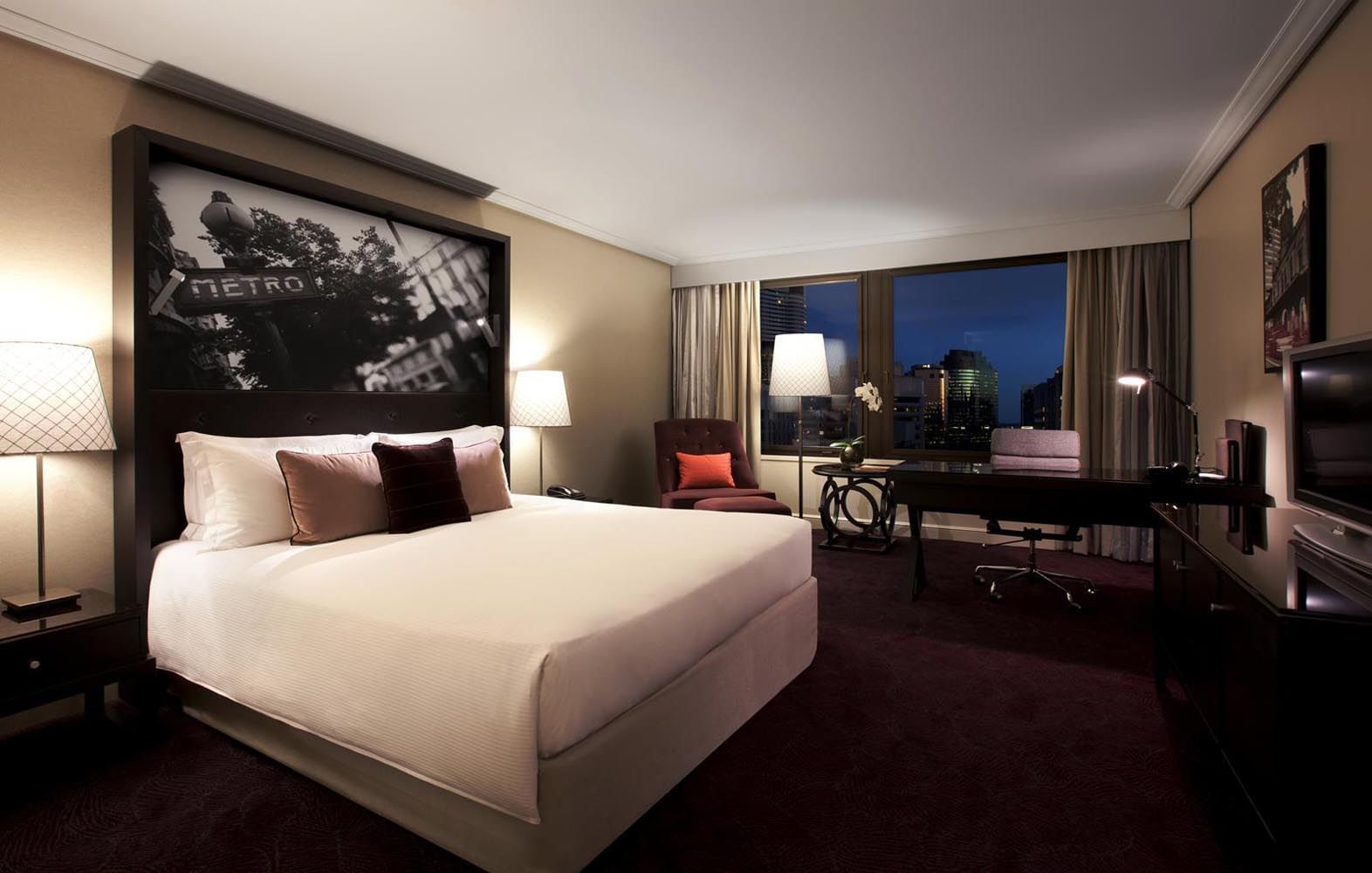 Directions & Map

Luxury City Centre Accommodation
Sofitel Brisbane Central is located on Turbot Street in the centre of the CBD, only nineteen kilometers from Brisbane Airport and steps from Central Station and Roma Street Station. For guests who wish to explore the best city centre landmarks and tourist attractions in Brisbane, Sofitel offers unparalleled accommodation as the only 5-star luxury hotel in the city.
ARRIVE BY FOOT/TRAIN
Direct access to the hotel is available via the railway concourse. Look for the double doors with the hotel name above it and follow the escalators up two floors and you will arrive at the hotel lobby.
PARKING WITHIN THE HOTEL'S ONSITE CAR PARK:
0 to 1/2 Hr $17.00
1/2 to 1 Hr $35.00
1 to 2 Hrs $42.00
2 to 3 Hrs $55.00
3 to 4 Hrs $65.00
4+ Hrs $65.00
Motorbikes $10.00
In-house Guests (24hr) $47.00
Valet Parking (24hr) $57.00
Lost Ticket $65.00
Car Park Height 1.95m
Special car park rate available for guests that dine in Thyme² Restaurant or have High Tea in Cuvee Lounge Bar. $20 for up to 4 hours (Guests will need to get their car park ticket validated by the Thyme2 manager at the time of selecting their bill and then pay their account at the pay station as normal)
AIRPORT ACCESS:
Direct access to the Domestic and International Airport is available via the Brisbane Airtrain with the platform located directly below the hotel at Central Station (a two minute walk from the hotel reception desk). the train ride is just 20 minutes delivering you straight to the Airport platform.
To drive or by Taxi / UBER Sofitel Brisbane Central is a comfortable 20-minute drive via AirportLink Tollway from Brisbane Airport.
ARRIVING BY CAR:
If you are traveling from the hotel by car, rental vehicles, limousines for pick up at the airport or hotel can be organized with the Concierge Desk as can timetables for local trains and shuttles which stop at the hotel's door.
Thank you!
We'll get back to you shortly.
249 Turbot Street Brisbane QLD 4000