Health and Wellness

Go home feeling lighter, healthier and renewed from the inside out.
Embracing the art of holistic health and wellness, a host of sensorial experiences and services that inspire effortless wellbeing and wellness are on offer to guests. From our on-site spa and fitness centre to Sofitel MyBed™ and nutrition-focused food, taking care of your health and wellbeing has never felt so good.
Rejuvenate the French Way with our Wellness Package, inclusive of a blissful night in our luxurious Sofitel MyBed™, a $100 credit to use at Stephanies Spa, a late check-out, self-parking and in-room wellness amenity. BOOK NOW
Stephanies Spa Retreat Brisbane

Synonymous for bespoke spa rituals, professional and nurturing service, and curated beauty treatments, Stephanies Spa Brisbane is a stress-free haven promoting relaxation and rejuvenation of the mind, body and spirit.
Your immersive, holistic wellness journey begins as soon as you arrive, with the chic design and décor of the hotel day spa and its eleven purpose-built spa therapy suites, inclusive of a twin spa suite designed for friends or couples, an extension of the luxurious surrounds of the hotel.
For a unique spa experience guests should try the spa's signature Opal Rasul Steam Temple treatment - an ancient wellness journey melding the power of exfoliation, purifying mineral rich mud masks, and steam to form an unforgettable shared experience.
Located on Level 3. Open Daily. Browse treatments.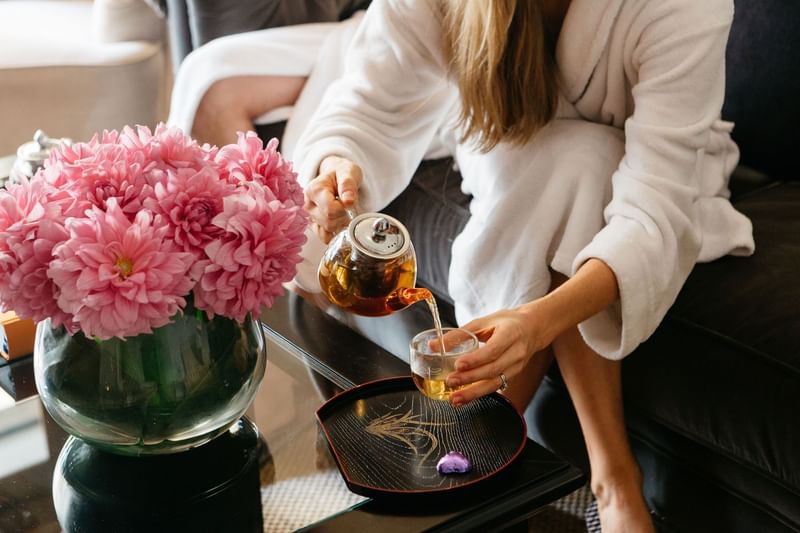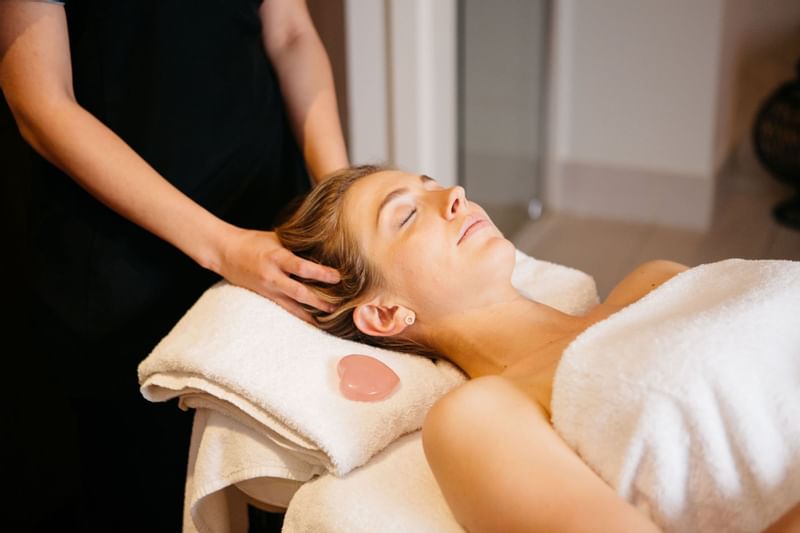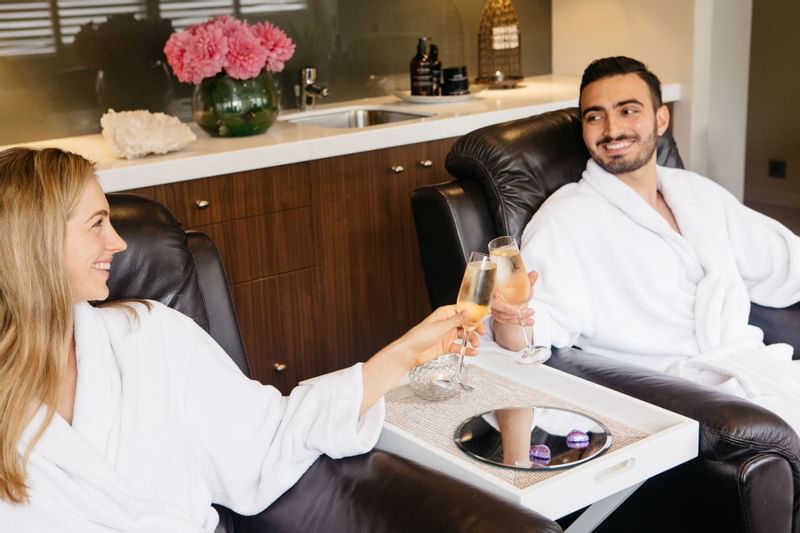 Outdoor Rooftop Pool Deck & Spa

In Brisbane, dips in the pool and cocktails poolside are a pastime not confined to a season. Blessed with sunshine and warm weather year-round, our outdoor rooftop pool and sundeck makes the most of Queensland's enviable climate as well as our premium city location.
A relaxed, chic oasis above the city streets, one can easily while away a day here, whether it's relaxing with a book in hand, savouring a light lunch with your favourite cocktail (available to order by dialing 1 on the outdoor phone), or doing a few laps for an invigorating workout.
Plus, with our 12-metre swimming pool and spa temperature-controlled, even on those few cooler, overcast days, our hotel pool deck remains the perfect spot to unwind free of distraction.
Located on Level 3. Open 6am to 9pm daily.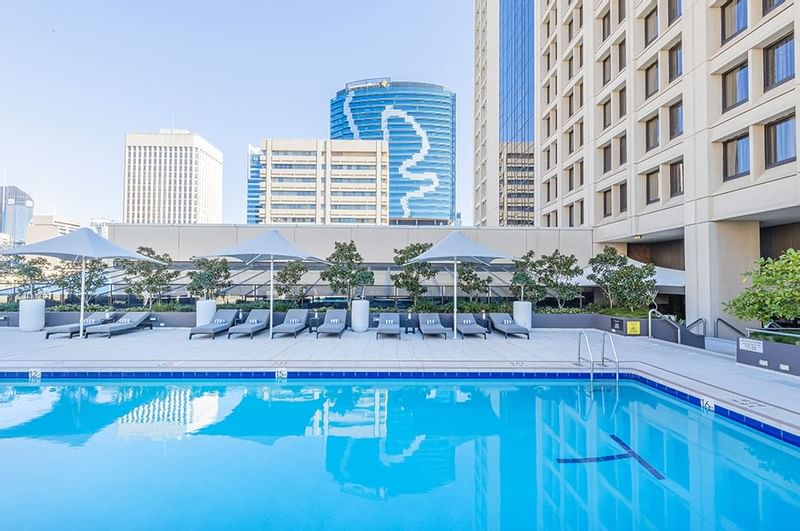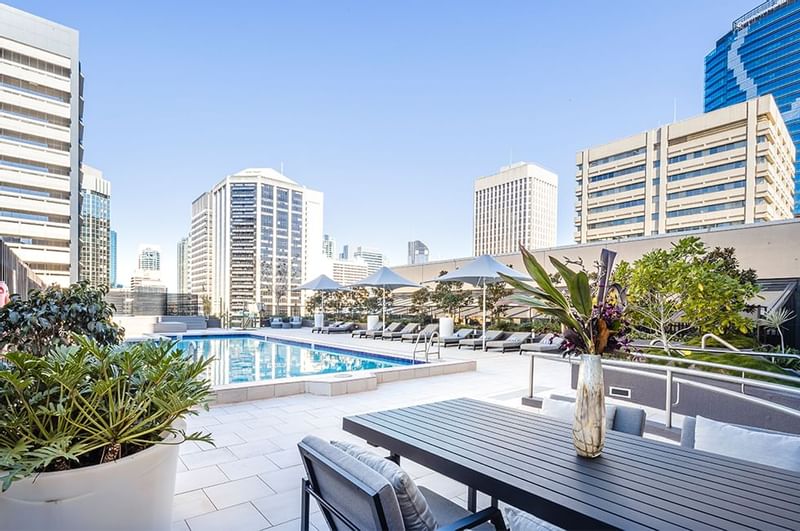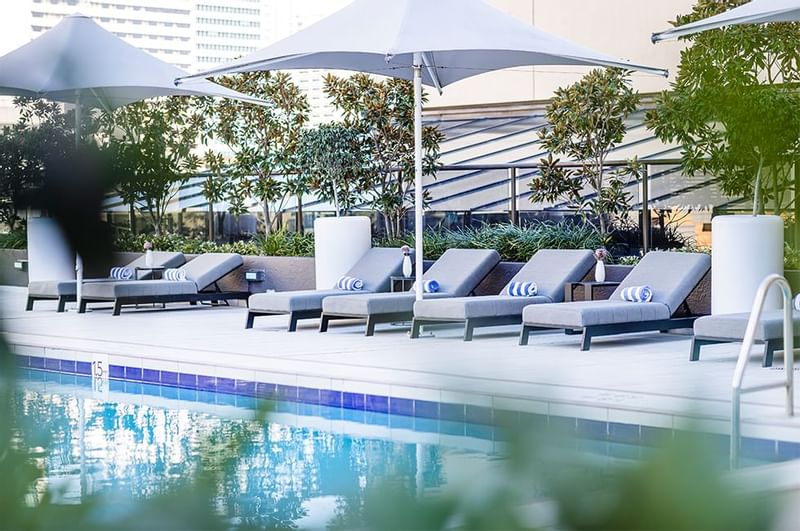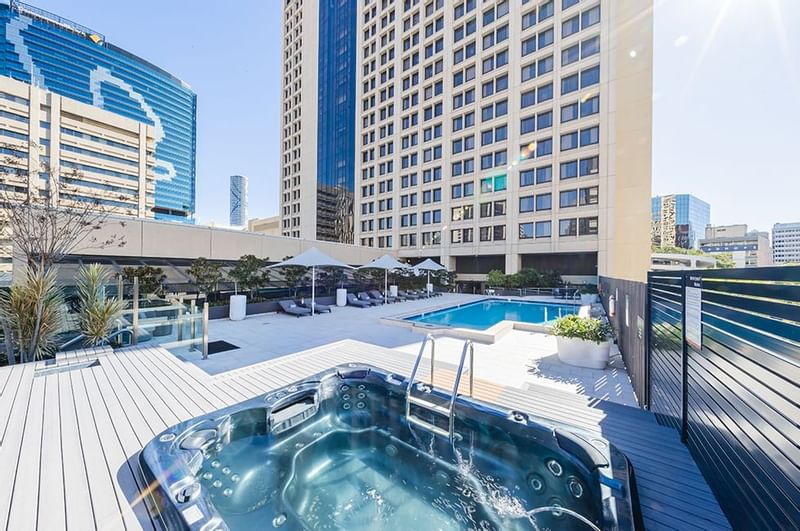 SoFit & Elite Gym

Work up a sweat in the sky whilst taking in the panoramic views of Brisbane City at our top-floor, state-of-the-art SoFit gymnasium. Boasting what can only be described as one of the best outlooks from a treadmill, go for your routine morning or afternoon run thirty floors above the city streets.
Appointed with strength-building and cardio equipment, plus a virtual gym instructor offering interactive touchscreen direction and guided exercise routines, no matter your fitness needs you'll have access to everything you desire in our hotel gym.
On Level 3 you'll find Elite Gym, Australia's first and only in-hotel high performance, sports and recovery facility. Boasting a unique blend of elite fitness equipment, exclusivity and unrivalled excellence, this exercise facility is currently available for exclusive hire or on request.
SoFit Gymnasium // Located on Level 30. Open 6am to 9pm daily.
Elite Gym // Located on Level 3. To access, please visit reception.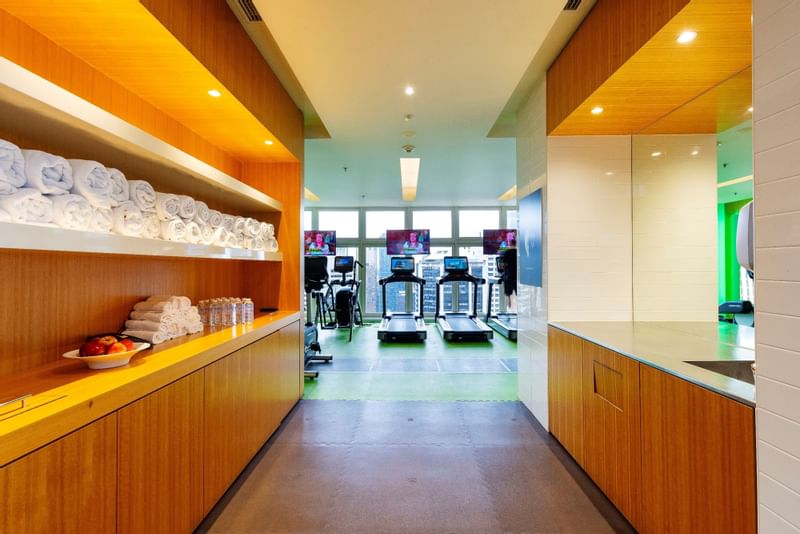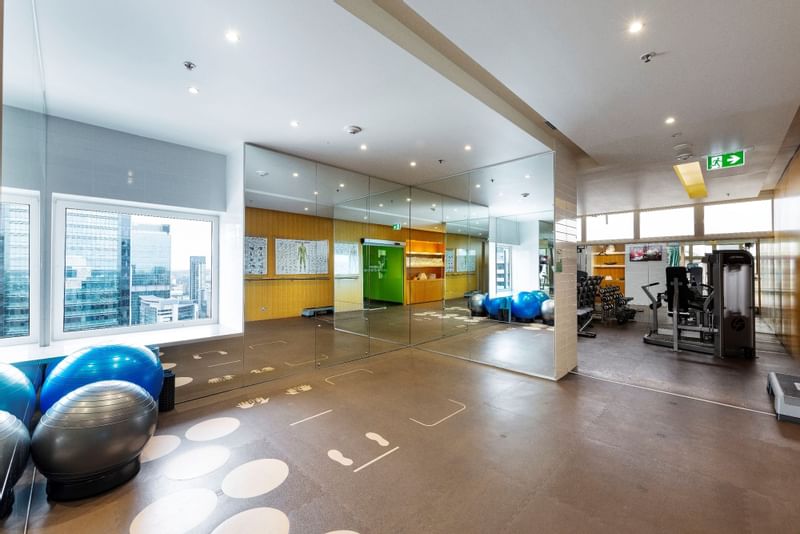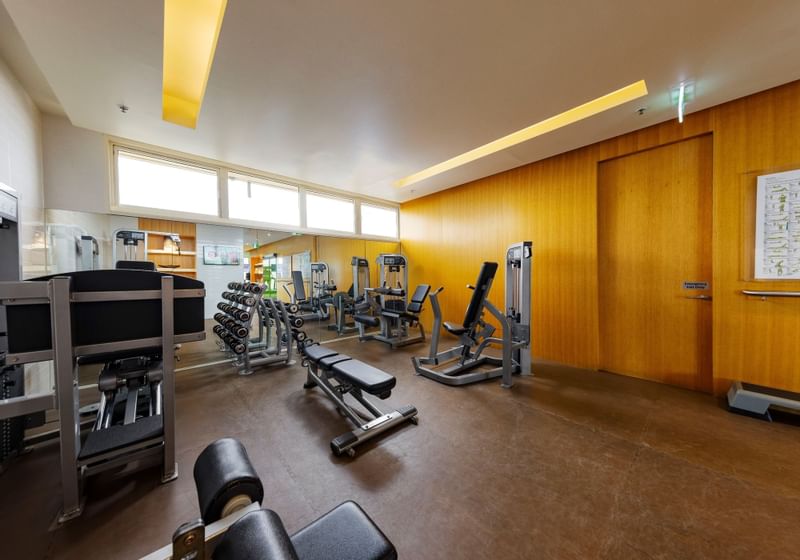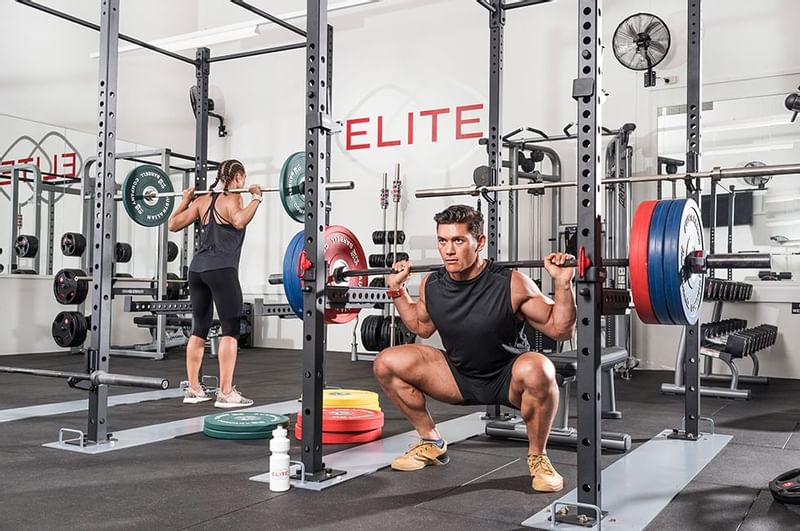 Sleep Well

Consistently getting a quality night's sleep is one of the most important ways of maintaining a healthy, balanced lifestyle, impacting your physical health, mental health, and emotional health. That is precisely why the Sofitel MyBed™ experience exists, to ensure you wake up rested and refreshed from night one, giving you renewed vitality for the day ahead.
Revered for its exceptional comfort, each Sofitel MyBed™ is a perfect ensemble of the finest bed base, mattress feathered over-mattress, pillows, and down duvet, expertly designed to support and restore your body, mind and soul and create memorable dreamscapes night after night.
Part of the Sofitel MyBed™ experience is selecting the right pillow for you. Designed for revitalisation, relaxation and for a personalised night of sleep, the Pillow Menu allows you to choose from a range of natural and hypo-allergenically treated pillows.
Sofitel MyBeds™ feature in all rooms and suites. Browse Sofitel Boutique.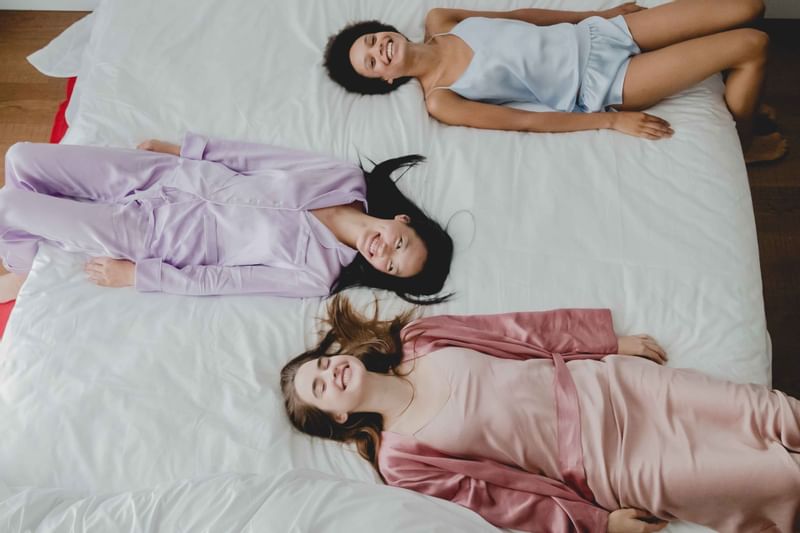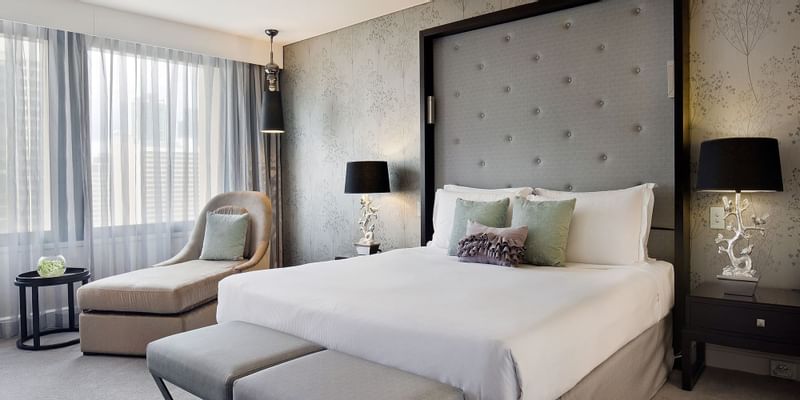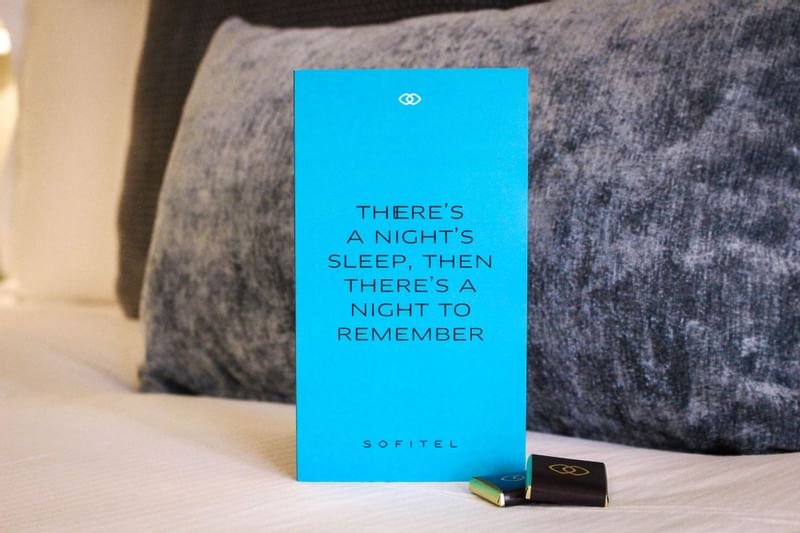 Special Offers & Events

Curated stays, packages, and special events so you can Live the French Way
Magnifique Moments