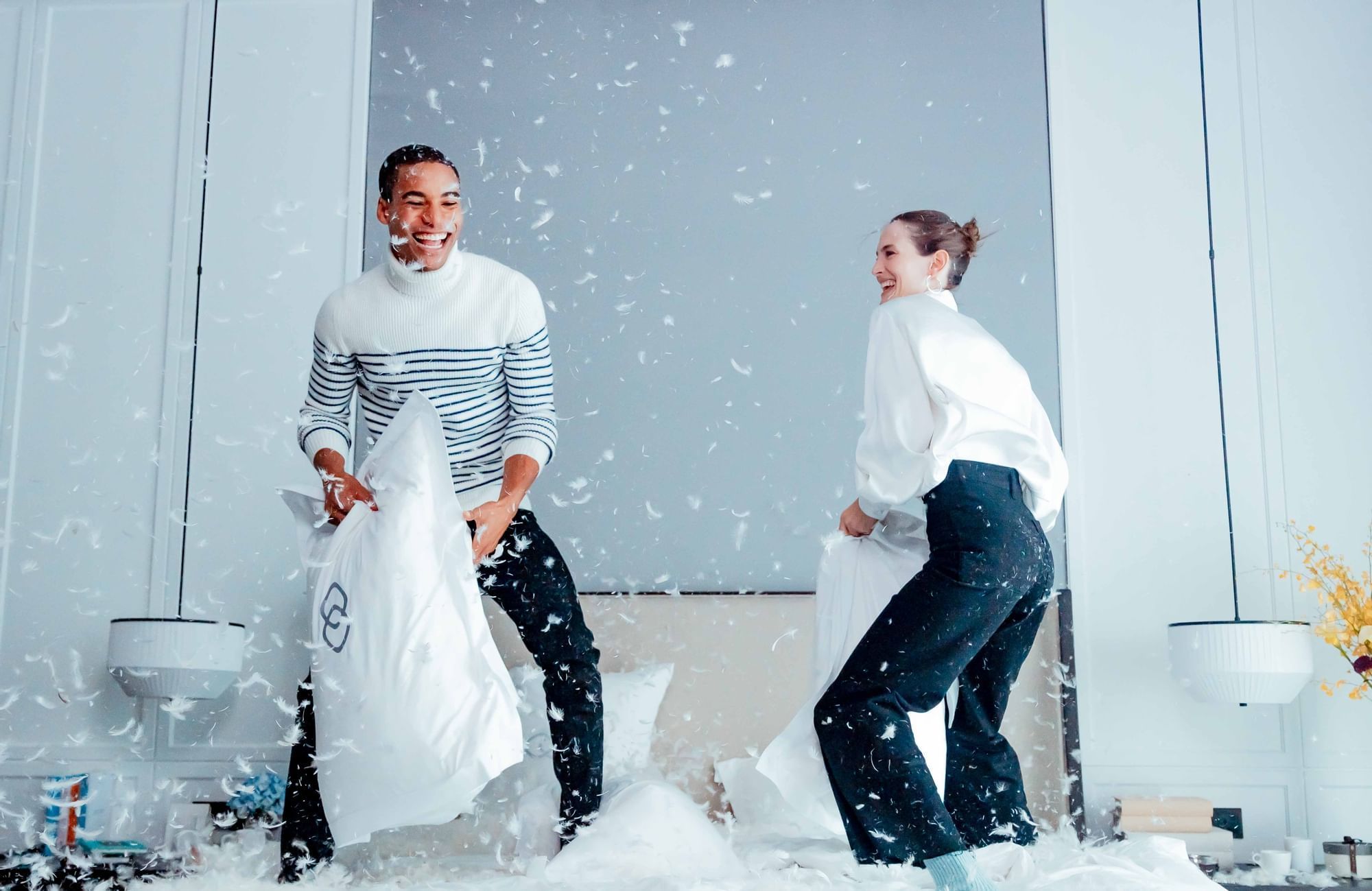 PARTNERSHIPS

As Brisbane's hotel of the arts, Sofitel Brisbane Central proudly partners with a number of local businesses, cultural institutions and charities spanning various industries. Thoughtfully handpicked, each one of Sofitel Brisbane Central's valued partners represent organisations with shared values and a vision which closely align with the hotel.
These meaingful relationships fostered and nurtured with local organisations provide a range of benefits beyond mere business transactions, for both the hotel and the organisation, along with hotel guests. Active engagement and collaboration among partners means the hotel is able to support and give back to the community, plus enhance the overall guest experience by offering unforgettable cultural experiences throughout the year, such as unique, exclusive access to art exhibitions, performances, and other cultural events.
Mitchell Fine Art, a modern art gallery situated only streets away from Sofitel Brisbane Central in Brisbane's Fortitude Valley is certainly one of the hotel's most visible and tangible partnerships. As artwork from the gallery hangs throughout the hotel's various public spaces, including in Le Galerie, a designtated space in the hotel's lobby where a particular artists' artwork is showcased. All the artwork in the hotel is available to purchase and guests are encouraged to visit the nearby gallery to view the space's latest exhibition and seek any advice or assistance required.
Special Offers & Events

Curated stays, packages, and special events so you can Live the French Way
Magnifique Moments