LUXURY WEDDING VENUE IN BRISBANE CITY

The city's premier wedding reception venue
Sofitel Brisbane Central is the dream setting for your special day. The refined luxury of our wedding reception venue in Brisbane's CBD perfectly curates an occasion that will leave a lasting and cherished memory.
We understand that each wedding is unique and should be customised to your own personal style. Our inspired wedding planners will take care of every detail with personalised and professional service to ensure your wedding and reception is even better than you imagined.
249 Turbot Street Brisbane QLD 4000
Magnifique Weddings

Discover an elegant collection of venues, from grandiose ballrooms to the stunning views over Brisbane CBD offered on the hotel's Soirée Terrace. Your wedding day will truly be a 'magnifique' affair when you choose the Sofitel Brisbane Central as your wedding venue.
We offer fully tailored packages for weddings in Brisbane, including planning services and 5-star French cuisine to ensure a one-of-a-kind celebration. We will assist you in the design of an alluring menu, coordinate your room arrangements, organise beautiful floral displays and help you organise your bridal shower and wedding night accommodation.
We cater for weddings from 30 to 500 guests, with stunning outdoor ceremony locations and a range of versatile function spaces.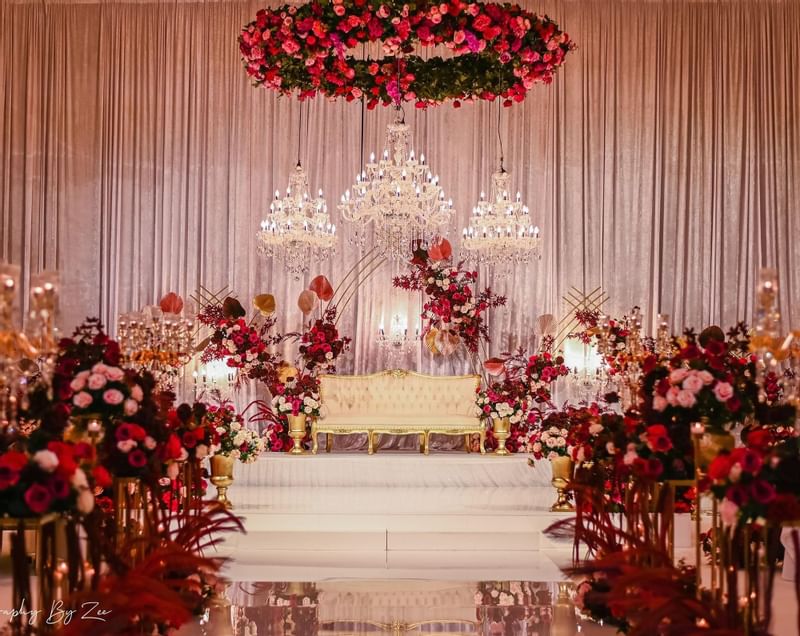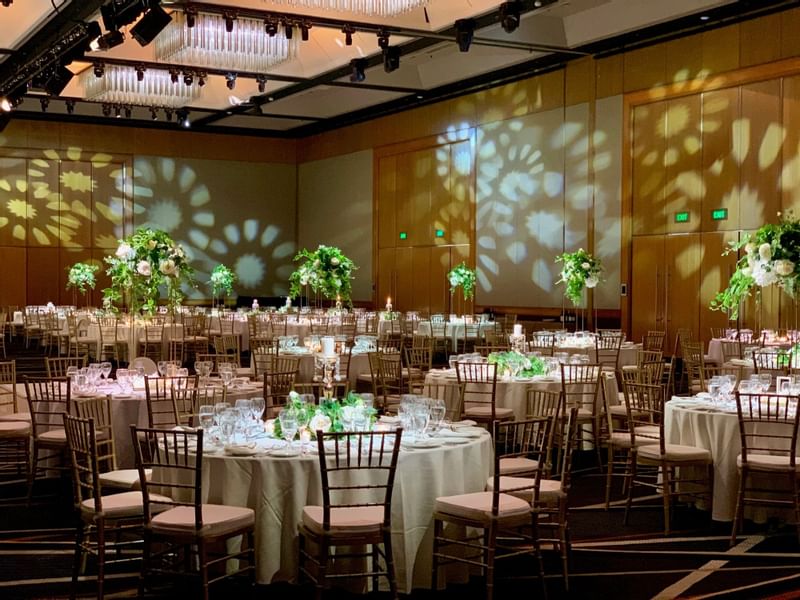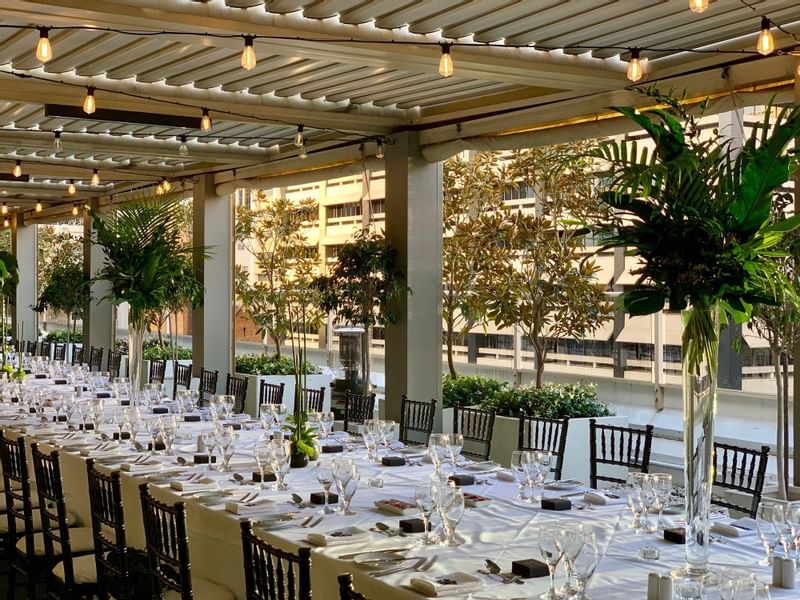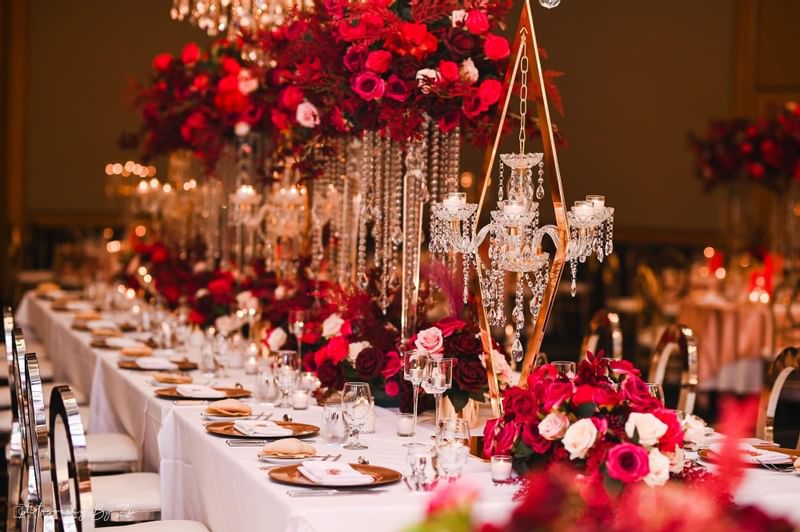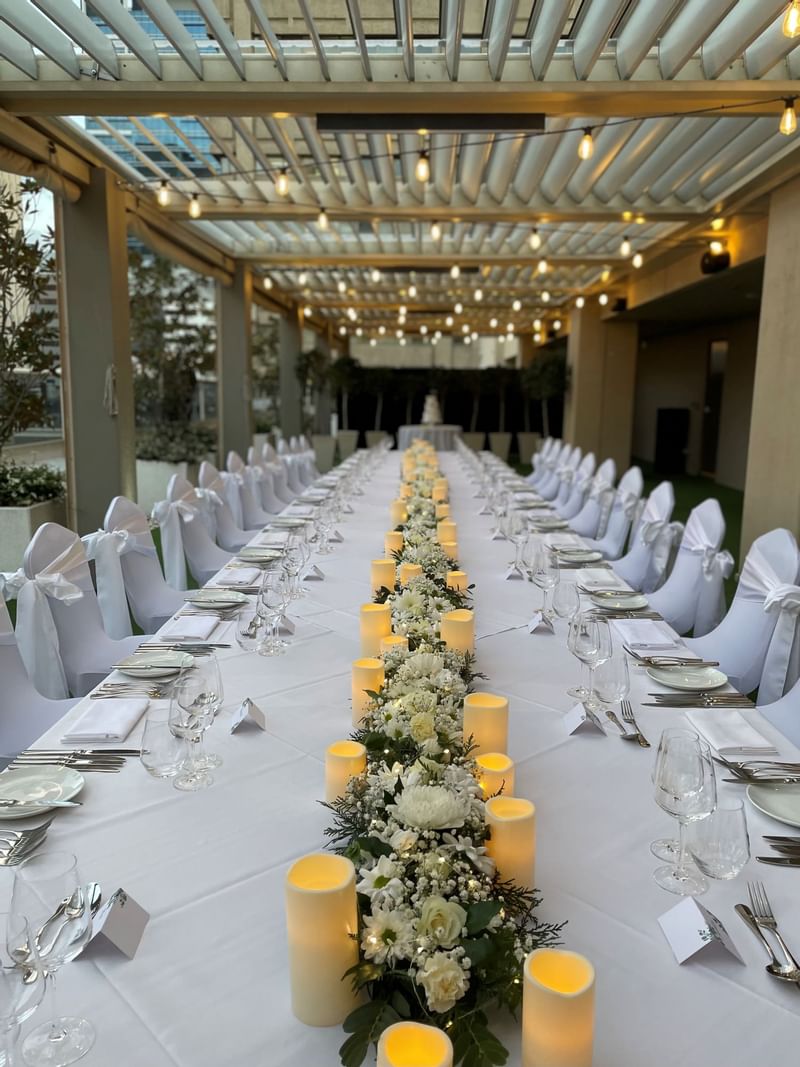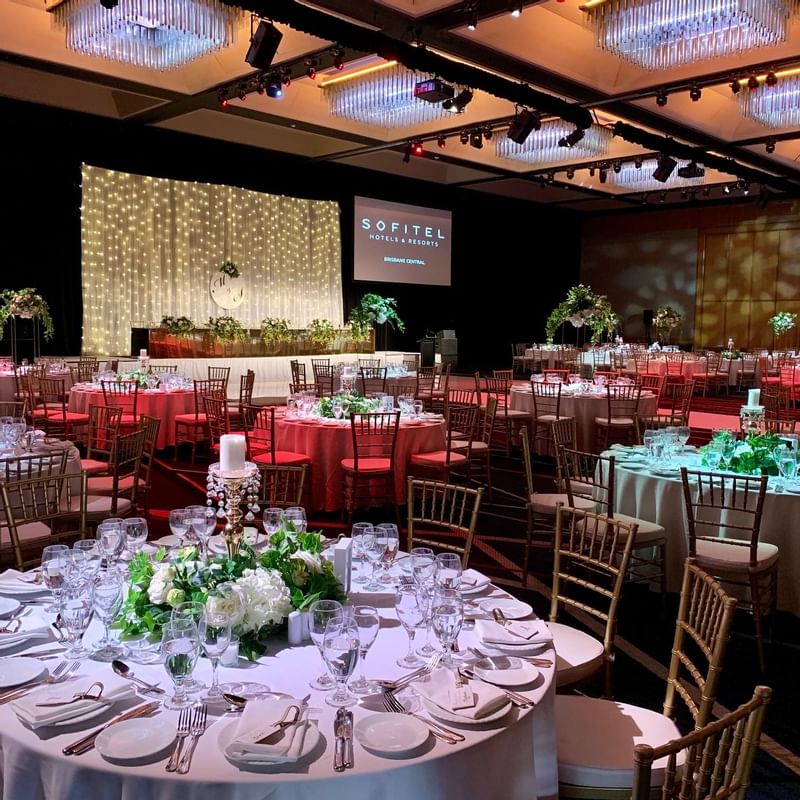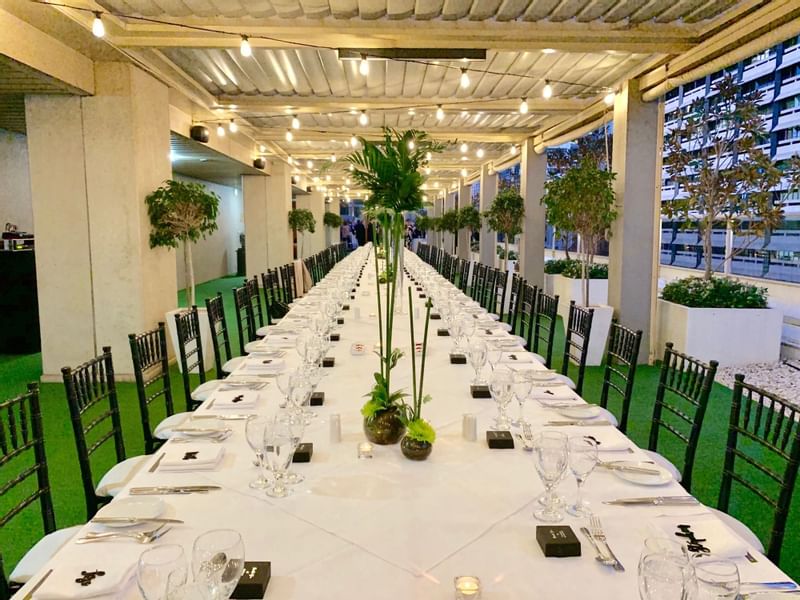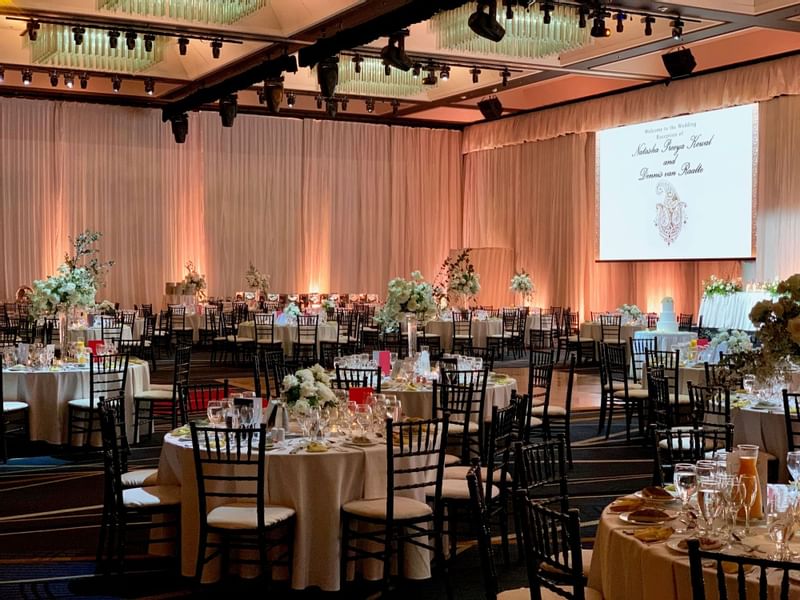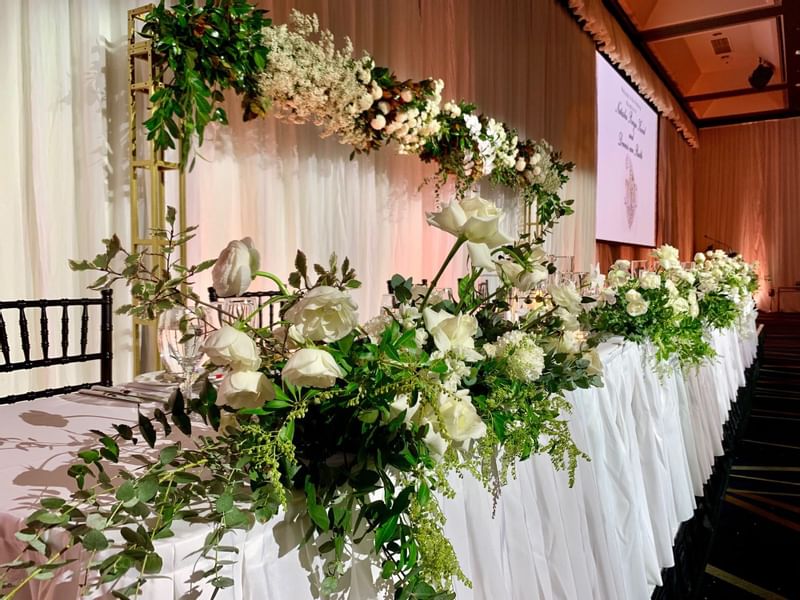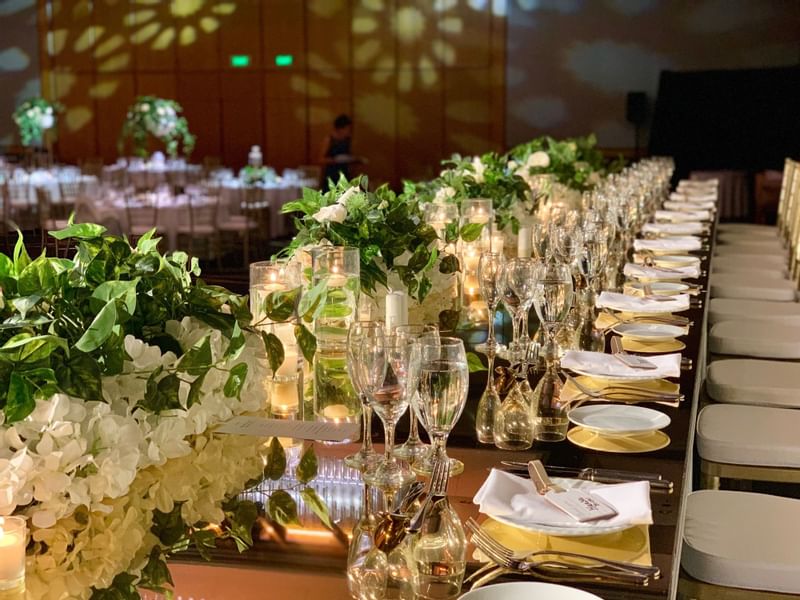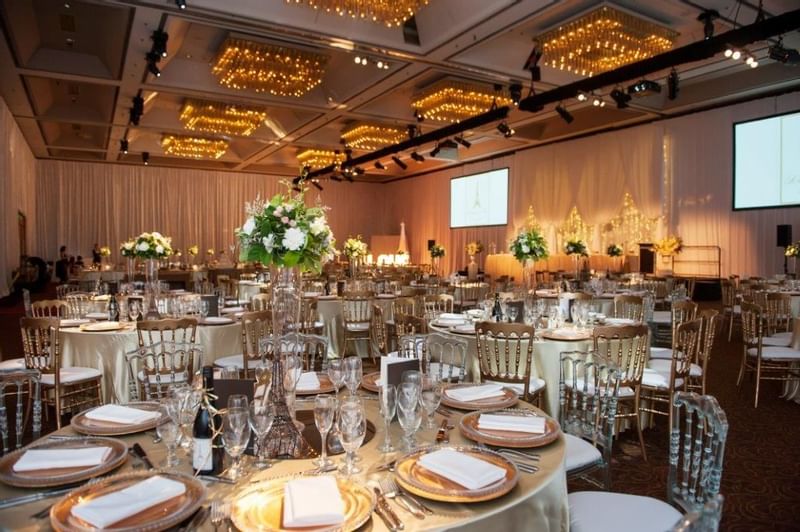 In-Room Salon Services

Privé Hair & Makeup is the most trusted name in the hair and makeup industry. Holding the #1 spot on Google Reviews, you can be assured that every aspect of your in-room salon experience will be 5-star. Our highly trained stylists & artists bring the salon to your room, providing a thorough 1-1 consultation before creating your desired look. With the option of selecting a senior stylist, Privé is perfect for weddings, corporate events and special occasions. Simply make your in-room makeup and hair booking at the time of booking your hotel room and let us take care of the rest.
COST: From $140
Enquiry or book via the links below.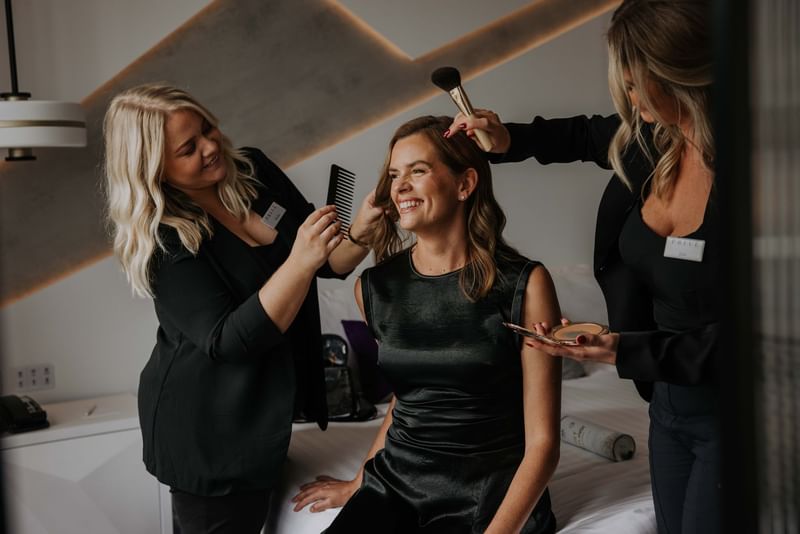 Guest Reviews

"It was a pleasure working with Alexa to bring our wedding day to life. Thank you for your assistance throughout the entire process. We hope you had a moment to enjoy the event on the day as well."
Sajeel & Zara
"Lenie and I are very pleased that we chose The Sofitel as the venue for our Wedding Ceremony and Reception.
...we were soon receiving help from Alexa Dawson, who is an absolute delight to deal with, promptly responding to our requests and accommodating our requirements without any fuss. Alexa represents the Sofitel Hotel exceptionally well.
During our reception we received many compliments from our guests on the venue, styling and table arrangements; again, all done exceptionally well.
We were also very pleased with the buffet dinner, presented beautifully. Again, we received plenty of guests' compliments on the food - it was exquisite! The bar ran like a well-oiled machine - the bar tenders put in a top-notch effort to keep the guests happy, and we found them to be very chatty and friendly.
If we could do it all over again, we wouldn't change a thing!"
Lenie & Steve
"Scott and I want to thank you [Alexa, Wedding Executive] for the fantastic job you and the rest of the team did on Saturday. Thanks for being there through the entire process of planning to the wedding. The day was fantastic even with threatening weather."
Melinda & Scott
Special Offers & Events

Curated stays, packages, and special events so you can Live the French Way
Magnifique Moments