2022-12-15
Peter Hudson
Representing the final art installation of 2022, La Galerie is now showcasing the work of Archibald Prize finalist Peter Hudson.
Peter Hudson draws largely on contemporary Australian history for inspiration in his art and mark making. Regular painting trips and sketching 'en-plein air' form an integral part of his art-making process in capturing the essence of the landscape.
He has been particularly influenced by and has a keen interest in Aboriginal Australia post colonisation. He has spent extended periods in some of the remotest parts of Australia with a particular affinity to Gurindji country in the North Tanami desert after becoming intrigued with the Wave Hill walk off.
As such his paintings and drawings have a deep connection to country and the natural world. Science, mythology, evolution and magic all blend to create a subject matter particular to him.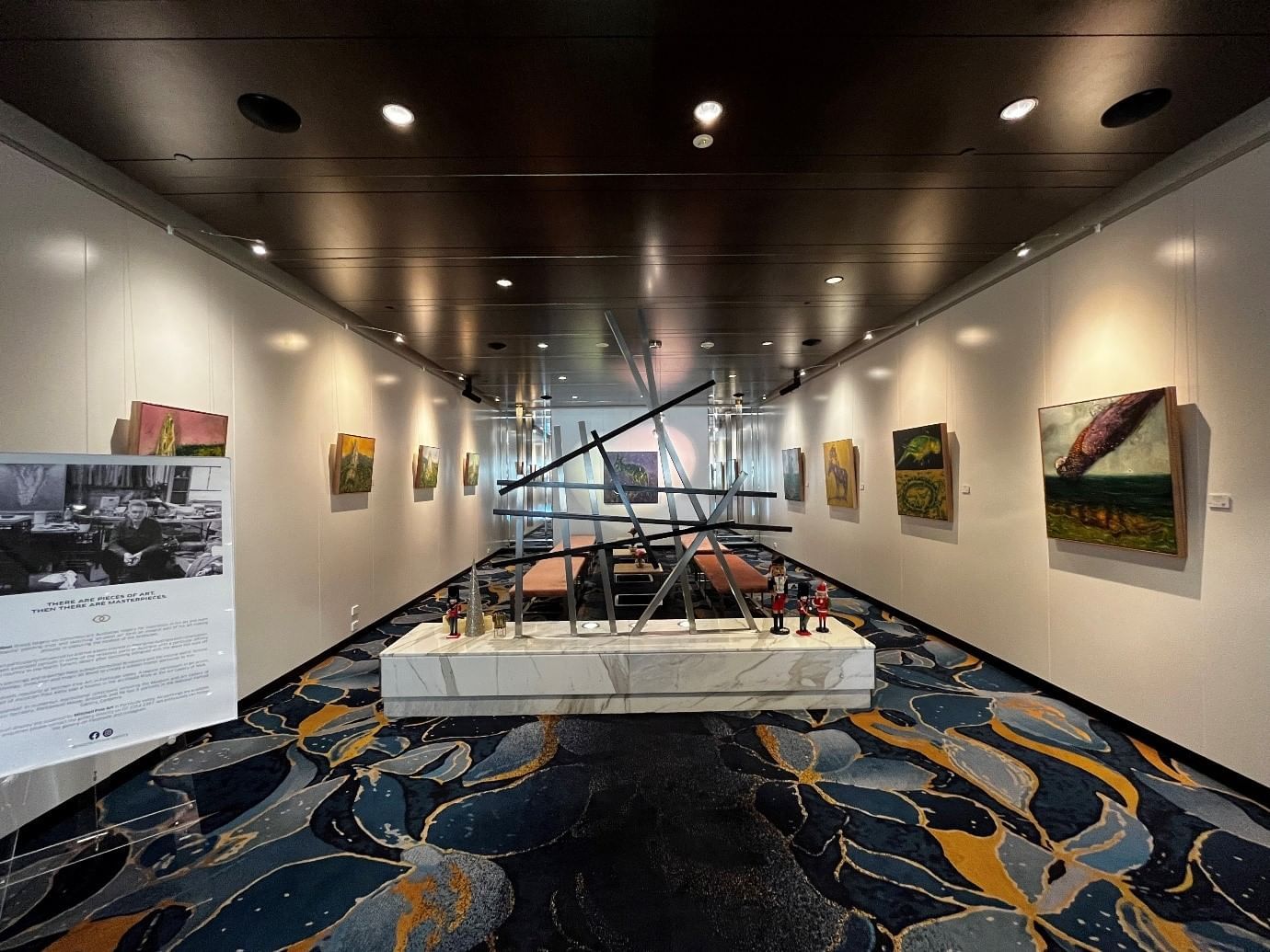 Hudson exhibits regularly at Mitchell Fine Art in Fortitude Valley. A regular participant in art prizes, his portrait of musician Paul Kelly was a finalist in the Archibald Prize at the Art Gallery of NSW.
He is represented in numerous institutional collections including the Museum and Art Gallery of the Northern Territory, Parliament House, Brisbane, and he has
All artworks on display are supplied by Mitchell Fine Art in Fortitude Valley. All paintings are available for sale, for enquiries please contact the gallery directly on 07 3254 2297.